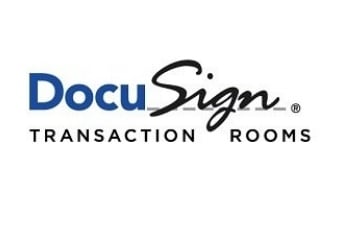 Committed to saving you time
At iBroker, it is our goal to save Office Administrators time and offer the best experience possible when managing the day to day business of a real estate brokerage. Powered by a company with over 20 years of industry experience, we understand the challenges Office Administrators face. iBroker has been specifically designed to alleviate these challenges. This latest integration with DocuSign Transaction Rooms is a great example of this.
iBroker is proud to announce its latest integration with the industry leading document and transaction management provider, DocuSign Transaction Rooms (DTR). DTR allows Brokers and Agents to manage their transactions effectively through a connected experience in the cloud. Shared users now enjoy a streamlined experience by easily importing DTR details into iBroker.