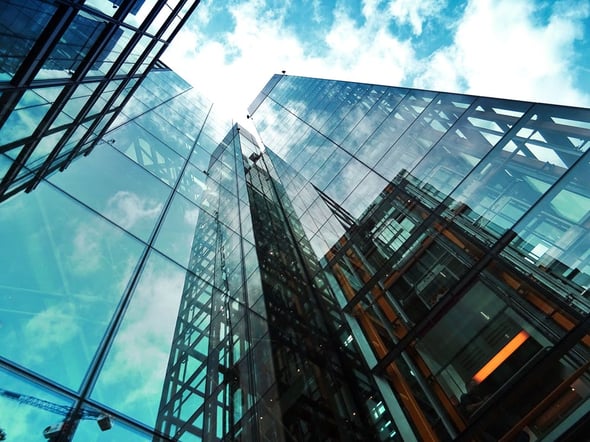 Indie or franchise? There are reasons to go either way as a broker -- but if you've decided to establish yourself as an independent broker, then having the freedom to choose how you'll operate, hire, market and bill as a brokerage is probably important to you.
On the flip side, you'll have to face the fact that you might be sacrificing some efficiencies -- and some really fabulous technology tools -- if you take the independent route. Most franchise brokerages are able to adopt new technologies early in the game, and that gives them a competitive advantage over independent operations that have no bandwidth to invest in the future. Software starts to get pricey fast, especially when you're just starting out and scaling up.
Is it possible to have the best of both worlds? Freedom to choose your path and powerful enterprise-level technologies that can help expand your business without breaking the bank?
GryphTech has been providing franchise-level technology solutions for 20 years; its products drive growth for 80+ international real estate franchises and power global.remax.com, home to more than 850,000 international RE/MAX listings.
How to choose your tech products like a franchise
The good news for independent brokerages everywhere is that there are technology solutions that scale to agent, brokerage and franchisor levels of problem-solving.
That means you can sometimes find a tech vendor with decades of experience and a solid understanding of how franchise brokerages operate -- but that still offer smaller products at reasonable price points for independent clients.
GryphTech, for example, has been providing franchise-level technology solutions for 20 years; its products drive growth for 80+ international real estate franchises and power the global.remax.com search portal, which is home to more than 850,000 international RE/MAX listings. This innovative technology has proven to help franchisors grow and manage their network effectively.
But GryphTech also offers products for individual agents and smaller brokerages in addition to franchise groups -- like its finance and office management solution, iBroker.
RE/MAX Moves in South Carolina implemented iBroker when its desktop-backed back-office software solution failed and broker-owner Cameron Keegan had to spend valuable time and money to retrieve the data lost as a result. Keegan uses iBroker to run multiple RE/MAX Moves offices effectively.
How to automate like a franchise
A lot of independent brokers might start out with a handful of agents and a notion that they can manage all of the payment and administrative functions through something like a spreadsheet.
That might work for a while, but it quickly becomes a nightmare if the brokerage is growing at all and especially if the broker-owner is recruiting agents with different commission split terms while trying to also keep track of referral fees. And a spreadsheet absolutely will not work if the broker-owner hopes to someday expand beyond one office.
Solutions like iBroker automate agent management and transaction management for brokers, so that commission distribution, referral fees, desk fees or any other fees for ad-hoc services can be calculated for each transaction. And ideally, those solutions will also integrate with other office tools – QuickBooks Online, for example -- so that the burden of duplicate data entry is removed. Once a transaction is logged in iBroker, it's automatically synced with QuickBooks Online ensuring data accuracy.
And why would you want to automate like a franchise? Well, the less time you spend punching numbers into a spreadsheet (or calculator), the more time you'll have to focus on your marketing strategy, recruiting new agents -- activities that will help your business grow.
How to grow like a franchise
There's a dark side to these handy automated tools: Often, they're not so easy to use, and independent brokerages don't always have the capital and expertise to help alleviate that burden.
You want to pick something as intuitive as a smartphone, requiring little guidance and training to use. And although most vendors promise a seamless user experience (UX), few are able to actually deliver.
If they can deliver, the question quickly becomes "but how much does it cost?" A platform with a strong UX that automates a brokerage's business where and how it claims to is often much too expensive for most independent brokerages.
Systems that offer scalable pricing based on brokerage size or number of agents can often be a good solution. And if the training is simple and automated, then the product remains accessible to anybody who needs to learn how to use it.
GryphTech created a series of training videos to familiarize clients with iBroker, and Keegan noted that its user-friendliness and the ease of integrations made it a quick adoption at his company. He can even close transactions on his phone if he needs to; the mobile-responsive interface makes it possible.
And because the company scales pricing according to business size, it's possible to implement a product like iBroker when you're just starting out. You won't start paying more until there's a commensurate growth in your business.
Independent brokerages have the freedom to operate any way they choose in the marketplace -- but they also often have the burden of scarce capital to invest in new, growing technologies. This can place them at a disadvantage unless they're able and willing to investigate alternatives, tools that they can start using early on and that will scale with the brokerage as it grows. If they're willing to make that investment, however, an indie can rapidly become a force to be reckoned with in any real estate market.