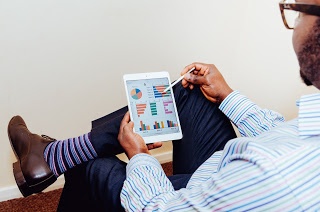 Managing your back office is a difficult proposition at best. Negotiated commission plans with tiers, fees, caps, and date sensitive exceptions are becoming the norm for offices that want to recruit top notch talent. Add teams to the equation and the complexity compounds even further.
And that's just the tip of the iceberg. On top of crazy commission plans, offices still need to track transactions, invoice agents every month, keep up to date with AR and manage all office/agent expenses. The challenges faced by the modern real estate office are many, but the right solution can have a transformative effect on your business. Below are three very important reasons you should consider adopting a comprehensive back office solution.

Reduce your administrative overhead
Many brokers and owners don't realize the cost of this administrative overhead is both financial and psychological. As the office grows, office administrators can become overwhelmed with the growing complexity, putting in more time and exhausting a greater and greater amount of mental energy on tedious and repetitive work. As you might expect, this will result in more mistakes and lower moral. Even more problematic, the time spent on here will mean office administrators have less time to help with profit-enhancing tasks.
Adopting a solution that does the heavy lifting on time-intensive tasks will free your office administrator to focus on other essential areas. It also allows for the possibility of a blended role. If you back office solution is intuitive and easy to use, you can hire someone to manage that also has other skills like marketing and content writing. With the reduced administrative overhead, this person could spend their free time on initiatives that generate more leads and business for your agents.

Streamline your Agent Billing
One of the biggest challenges for an office is generating their agent billing every month. In addition to monthly fees and complicated commission plans, most offices allow agents to use ad hoc services with an associated expense. A good solution will be flexible, incorporating fees and expenses into a consolidated bill that gets sent to each agent with the push of a button. Once payment is received the solution will allow administrators to apply payments and generate AR reports to help escalate/penalize delinquent accounts. Another great feature is the ability to deduct outstanding amounts from agent commissions when you post the transaction, eliminating the need to chase after agents who don't pay their bill.
This not only makes it easier to anticipate and collect monthly revenues but also sets expectations with your agents. A Clear policy on invoice payment, including escalating penalties, ensure that all agents are accountable.

Have Visibility into Key Production Statistics
Brokers need access to production statistics to help them make informed decisions. An effective back office solution should help identify top and low-performing agents so that a broker can coach or reward as needed. It should also assist with forecasting, identifying pending transactions so that it's easy to see how much revenue is expected. These are just two of many examples of how to leverage good data to grow an office.
A product that includes a comprehensive dashboard, highlighting these statistics, paired with a library of easily generated reports can greatly improve a brokers productivity by keeping them focused on the profit enhancing opportunities in their network.
GryphTech has been developing real estate solutions for nearly 20 years, our newest entry to the market, iBroker: is a flexible, easy to use cloud-based application is the perfect tool to improve office efficiency. To learn more visit: www.goibroker.com/demo