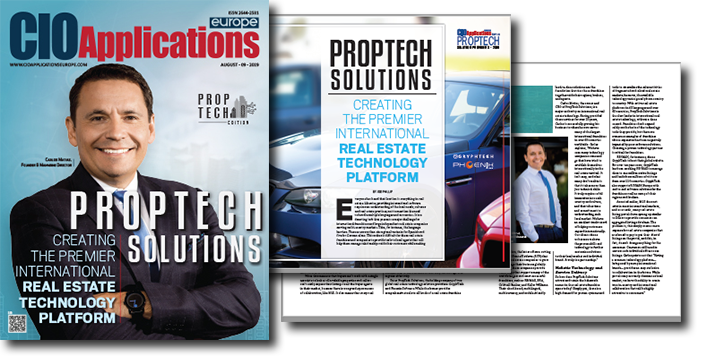 iBroker Leverages the Expertise of its Internationally Recognized Parent Company
PropTech Solutions is the holding company of GryphTech, the creator of iBroker. In August 2019, PropTech Solutions was recognized as a Top 10 PropTech Solution Provider by the esteemed selection committee of CIO Applications Europe and was the featured cover story in the PropTech Special Edition Magazine. In the Magazine, CEO & Founder, Carlos Matias, is celebrated for his leadership and expertise as he shares his story of innovation and growth. Read article here.

iBroker is a key component of the comprehensive real estate platform offered by GryphTech that is used by real estate companies in over 60 countries and in over 40 languages. The GryphTech platform offers administrative, sales, marketing, operational and recruitment tools to optimize an organization's productivity, manage performance and maximize growth at all levels.
The iBroker product serves the needs of Brokers, specifically, who want a powerful and easy-to-use back office management solution to manage their office finances and administration. Since it's powered by GryphTech, iBroker benefits from decades of experience to ensure it's truly easy-to-use without compromising the advanced functionality GryphTech is known for. With iBroker, office administration is simplified to maximize your productivity.
Happy Anniversary GryphTech!
This August, GryphTech is celebrating its 22nd year serving valued clients all over the world. In appreciation, we would like to extend an offer to new or existing customers who have yet to experience the iBroker difference.
Enjoy this Special iBroker Anniversary Offer:
Sign up for a Live Demo of iBroker by 10/31/19 and receive*: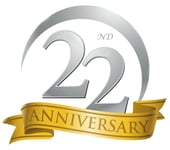 25%

discount on the set-up fee.
TWO FREE MONTHS

of service.
30-40% discount* off the listed monthly fee of QuickBooks Online, the gold-standard accounting software that is integrated with iBroker.
*Some conditions apply.
Give us just 30 mins and let us show you how iBroker can help you better manage your office finances.