As a Broker, you know getting new talent in the door is essential to the ongoing success of your brokerage, but it can be a challenge to attract talent that will make a real difference. Although in-office perks like free daily coffee or a corner office may be compelling, they are not enough to sway the type of agents you really want to keep. You need to be more strategic and offer true value that differentiates you from the other contenders they may be considering.
Here are three things to consider when optimizing your current recruitment process:

1. Review and refresh your value proposition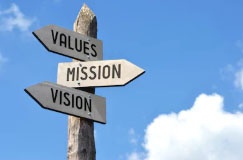 You need to clearly understand and effectively articulate exactly what it is that makes your brokerage unique. What powerful tools do you offer your agents that others can not or will not? Is it technology, marketing assistance, a continuous lead source, professional coaching or training? Then, spell out the qualitative and quantitative benefits of each and the specific impact they can have on their business, i.e. more leads, improved productivity, greater commission splits, etc. If you can show actual results (in aggregate) based on agents who have benefited from these tools in the past, even better. Do you have tried-and-true processes in place to support their success? Make a list and be sure to highlight all the tools, processes, training, incentives and other value-add items that have contributed to the success of your existing agents and business overall.

2. Leverage technology for data-based decision making

Be systematic in your approach. Data can help you recruit. Consider implementing a 'Try, Measure, Analyze and Adjust' methodology. Essentially this means to set up a measurable recruitment system, implement it, and analyze its performance before deciding on next steps to optimize the results. If this sounds overwhelming, consider leveraging technology to automate much of this process and keep you organized.
Leading back office management software, iBroker, has recently added a powerful Agent Recruitment Module to help busy Brokers and Office Administrators manage their recruitment process and keep track of hiring efforts. In this easy-to-use application, you can:

Create and edit prospect profiles

Manage appointments

Manage interview schedules

Manage job offers

Track candidate follow-up

Designed to simplify office administration, this new recruitment module is a natural extension to the iBroker application. Request a demo @ goibroker.com


3. Create a winning brokerage culture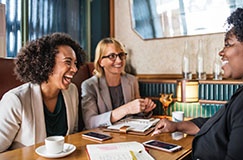 When you see a person that is smiling, laughing and having a good time you are more likely to approach them versus someone who looks tired and over-worked. Sure, it's obvious, but does your brokerage culture inspire, motivate and support the former? Having a strong company culture can go far in winning new talent. As a broker, you have the opportunity to make work fun, uplifting, encouraging, and enjoyable. Your business will benefit by doing so.

Consider Real Estate Manager, Dave Robison's, short list from "Create a Winning Brokerage Culture"*:
Do what you say: Set expectations of your team (and yourself) and stick to them.
Provide incentive: Higher commission splits, awards, prizes, contests, kudos… lots of options here!
Promote accountability, top to bottom: Everyone is a part of the team and should act professionally.
Provide resources for success: High-quality training and technological tools that improve efficiency can boost not only your bottom line but also agent morale.
Share (and repeat) your core values: What's important at your company? Share and spread these values among your team members.
An authentically strong Brokerage culture can not only attract top talent, but help retain them and boost productivity. A win-win for everyone.

Learn more about agent recruitment and retention best practices.
*Source: https://magazine.realtor/for-brokers/network/article/2014/08/create-a-winning-brokerage-culture
---
For more info. on iBroker or to request a demo, visit goibroker.com or call 1.833.8BROKER.