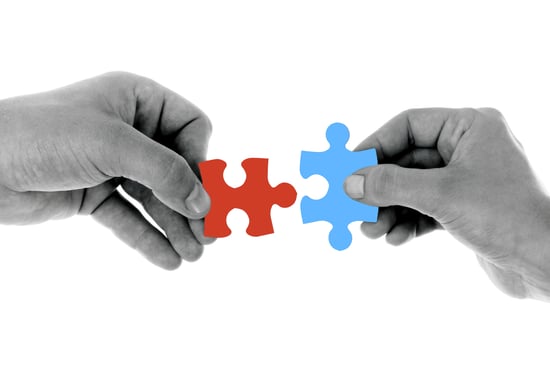 Integration to bring disparate technologies closer together is becoming an ever-more-popular trend as consumers come to expect increasing ease and fusion in their lives.
Take the entertainment industry as an example -- the Movies Anywhere platform syncs your Universal, Fox, Sony, Warner Bros., Disney, Pixar, Lucasfilm and Marvel Studios digital media with Amazon, Vudu and other streaming platforms. And in health care, new electronic health records that can be more easily transferred and shared between physicians gives synchronicity to the patient experience.
Those seamless technologies have taken longer to seep into real estate technology, however. Real estate brokerages and office managers typically have to juggle multiple tools and platforms in order to keep up with marketplace and consumer expectations, and that means a lot of duplicated effort -- entering the same listing's information into several places, for example.
But now, the ease of integration has arrived for brokerages in at least one big way: transaction management platform dotloop is now integrating with the powerful and simplified office management solution iBroker.
The Players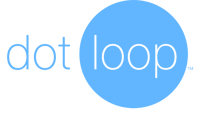 Dotloop is one of the most popular transaction management platforms for real estate agents. It's a form creation, e-sign, and transaction management system in one product "with a single end-to-end solution" that helps agents leverage workflow automation to save time while giving the brokers who manage them "real-time visibility into transactions," according to the company.

And iBroker is a powerful brokerage management platform that offers transactional and financial tools for brokerage managers. It offers integrations with a number of leading products that brokerages often use -- including QuickBooks Online in addition to dotloop -- that save brokerages time and help ensure the information disseminated across different technology tools is consistent.
The integration is available to brokerage-level dotloop accounts and will sync transaction information from dotloop to iBroker seamlessly. Brokerage managers can set up the integration in four easy steps that take minutes and eliminate the need for office managers or assistants to enter the same listing's data in two separate platforms. The way the systems and connections are set up maintains agents' ability to use dotloop "loops" as their primary transaction management resource.
Turning A "Loop" Into An iBroker Transaction
Once the integration is set up, brokers and office managers will find it easy to pull a "loop" into iBroker. It's possible to sync any loop provided that the loop hasn't been archived.
Apart from whether the transaction is pending or closed, there's a plethora of information that dotloop will sync to iBroker seamlessly and instantly:
Property Info:
Street name

Street number

City

State or province

Country

Postal code

Purchase price

Contract date

Closing date
Participant Info:
Participants' names

Participants' email addresses

Participants' address information

Company names

Phone numbers

Fax numbers

ID numbers
Commission Info (if applicable)
With this integration, brokerages can connect their favorite applications, automate routine tasks and mitigate the chance of error.
Dotloop Founder, Austin Allison, shares, "for dotloop, partnering with iBroker was a natural move. We are always on the lookout for intuitive technology from credible companies that will improve the productivity, efficiency and accuracy of transactions. Our integration with iBroker serves our goal of creating a collaborative real estate ecosystem that helps brokers and agents get more deals done."

The Cost
If you have dotloop and iBroker accounts, the cost of the integration is … absolutely free!
And if you don't have an iBroker account, the company offers scalable payment options that grow with your brokerage. It also offers integrations with a number of other popular brokerage tools, saving administrators time in the office and freeing up brokers to focus on their agents and clients.
Interested in iBroker? Visit goibroker.com or request a demo.
---
goibroker.com | 1.833.8BROKER