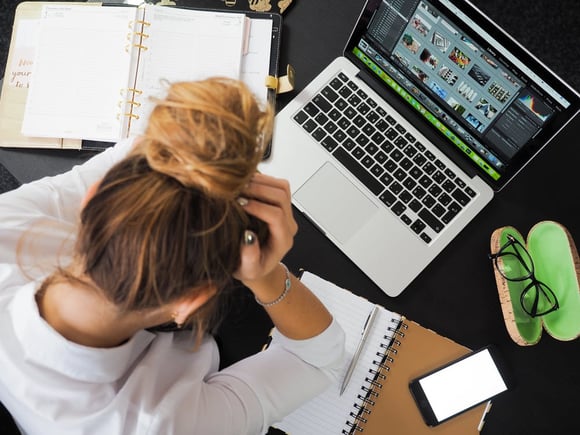 There's so much to love about running a real estate brokerage: You can use whatever business model you wish, hire according to your standards, service the clients you choose, decide what tech tools to leverage, and even decide (within reason) when you'll make yourself available for work.
But there's one big aspect of running a brokerage that almost every real estate broker hates: The administrative burden of operating a business that involves dozens of different technology platforms and marketing systems, plus the independent contractor hires. It can be overwhelming for even the most Type-A broker-owner.
That's why so many brokers have a love-hate relationship with their businesses. They love the freedom it gives them -- and they hate the minutiae of the day-to-day operations, which typically involve spreadsheet software that's as clunky as it is unattractive.
The problem
Brokers almost universally come from a sales background. They love working with people and solving transaction challenges, and the administration required to run a successful brokerage might not be a big part of their skill set.
So, when the time comes to build their own business, many brokers are looking for "easy" solutions that they can manage without much fuss and that won't cost an arm and a leg. Many use spreadsheets to manage everything from their payroll (including agent tiers and commission splits) to their scheduling.
But as a brokerage grows, those broker-owners learn that this strategy gets messy, fast. Spreadsheets are excellent tools for certain types of accounting, but once a broker is in serious growth mode, they become much more trouble than they were ever worth.
Back office solutions that manage brokers' pain points are available, of course -- but many of them aren't intuitive. There's a steep learning curve, and if the software doesn't integrate with the other tools that the brokerage is utilizing -- like accounting and transaction management software -- then brokers are setting themselves up for hours of repetitive data entry. (Which, as we all know, lends itself to errors.)
Those solutions can be expensive. They might be a perfect choice for a brokerage with dozens of agents and a wealth of disposable income to use for a back office platform -- but for an up-and-coming brokerage that hasn't reached its full potential, they're simply not accessible.
What's the solution?
The administrative burden of running a brokerage is also an opportunity cost for brokers -- understanding this is the first step toward using your time wisely.
What's that mean? Well, time is a zero-sum asset. You can't get back time you spent dealing with the administrative side of your brokerage and spend it on strategically building your business instead. By allowing day-in-day-out duties to occupy the bulk of your time, you may be setting yourself up for failure -- because that's all time not spent on recruiting and hiring, training or any other task directly supporting business growth.
That's "acknowledging the problem" -- the first step to fixing it. So, what to do next?
Find a solution -- whether that's back office administrative software, an additional team hire or another strategy -- to get you back in the driver's seat of the brokerage, where you can best control its direction and growth.
That's going to cost some money. But just like not all employees are exactly the same, brokerage office management solutions are not created equal. Platforms do exist that can accommodate both your budget and your brokerages' needs.
Products like iBroker integrate with QuickBooks Online, SkySlope, dotloop and iFranchise, and their application programming interface (API) means that clients can request to add another platform to the list.

Here's what to look for in a back office solution:
If your platform doesn't integrate with others, that means you're setting yourself up for a world of data entry and re-entry -- hardly a time-saver. Products like iBroker integrate with QuickBooks Online, SkySlope, dotloop and iFranchise, and their application programming interface (API) means that clients can request to add another platform to the list. And you'll only need to enter property information once.

You don't want to have to spend weeks learning how to use your back office management software, so look for a product that has a training program in place, whether that's in-person support or a video library full of step-by-step instructions.

Cloud-based. If someone has to be in the office to make a change, that's not ideal -- and what happens if your server crashes? Best to back it up in the cloud.

You want a product that's going to grow with your business, not one that your business needs to grow into. Look for something with scaled pricing that accommodates the size of your brokerage.

You don't have to have a love/hate relationship with your brokerage -- you can make it a love/love relationship by understanding the problem and finding a solution that will work for your brokerage office.
---
---

Visit www.goibroker.com or call 1.833.827.6537 to learn more about iBroker.