Infographics
Solving Brokerage Problems with Bite-Sized Learning
The Latest Bites
Click any of the below images to download.
The 8 Key Metrics Every Broker Should be Tracking


The 4 Myths Of Using Spreadsheets to Manage Your Back Office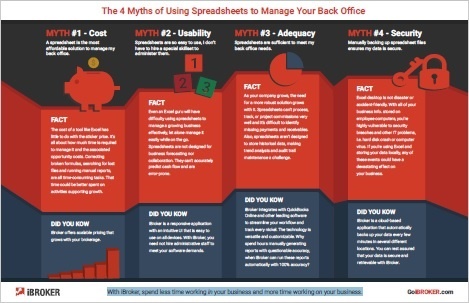 Frustrated with your back office software? Managing your office has never been easier with iBroker. Call us to see how we can help you overcome your unique challenges. 1.833.8BROKER.